Experience The Square
Finding an office space that truly compliments your business means finding a place that offers flexibility and variety for you and your team. The Square's premium office space in downtown Washington, D.C does that in a beautifully designed space.
Coworking space for today's hybrid workforce
The Square at the Bowen Building will deliver a solution for today's hybrid workforce needs, that combines hospitality-driven property management and high-quality furnished offices and suites in a modern space. The Square offers flexible memberships by the hour, day, month, or year and a variety of floorplans and offerings, designed to accommodate company sizes ranging from start-ups to larger enterprises.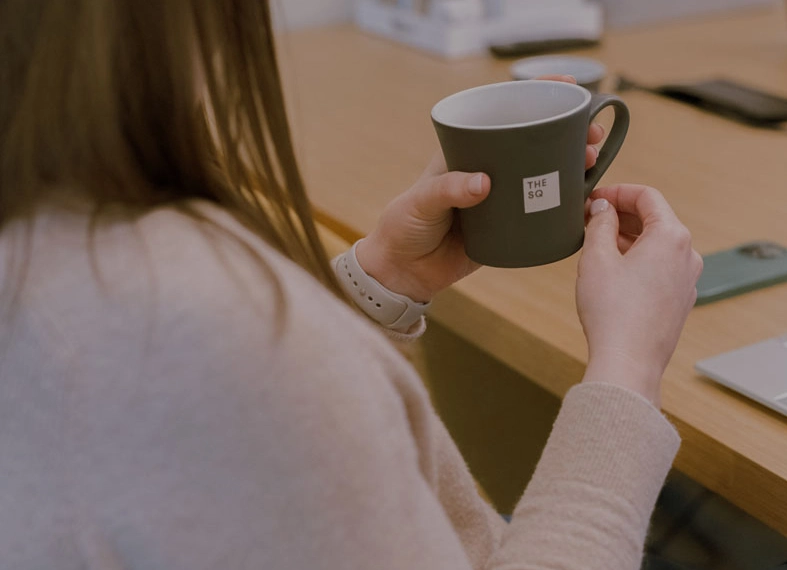 Flexible workspace in the heart of Downtown, Washington D.C
The Square is located on the corner of 15th and I street NW, nestled in D.C's downtown district, just steps away from The White House. Work a few minutes away from the area's best retail, dining and nightlife options. In addition to the prime location, The Bowen Building offers a newly renovated lobby, lounge and event space, and a fully equipped fitness center.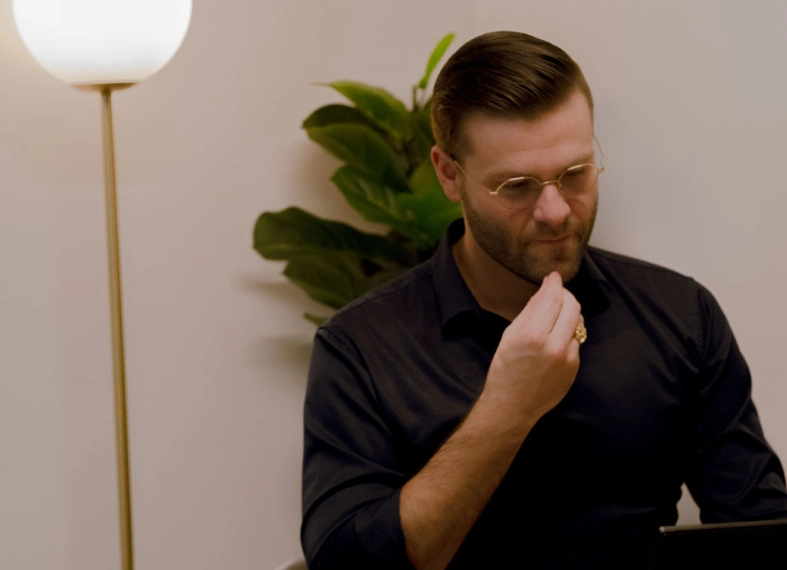 Private Offices
For Teams of 1-10
From $1,197/month
Flex Suites
For Teams of 10-25
Get all the benefits of our office space in a large, private team environment with additional private amenities.
From $12,695/Month
Enterprise Suites
For Teams From 25-100
Fully customizable suites with access to private meeting rooms, amenity spaces, and kitchenettes.
Inquire Today
On-Demand Workspace
On-demand meeting rooms and office space in downtown Washington, D.C are bookable by the hour, day, week, or month. State-of-the-art technology, food and beverage, and dedicated staff to support your every need.
Virtual Office
An introductory membership perfect for satellite offices and small businesses.
$75/month
Professional mailing address for your business
Mail collection & sorting weekdays 8am-5pm
Coworking Membership
An upgraded membership ideal for the individual seeking a professional environment away from the distractions of home or touchdown space while traveling.
$175/Month
Unlimited access to common spaces during business hours
Unlimited access to private phone rooms during business hours
Coffee, Tea & Secure WiFi
Professional mailing address
Dedicated Desk
Our most advanced membership offering unparalleled access and flexibility.
$500/Month
Enjoy everything offered by our other coworking membership plus
24/7 access to a shared private office
Gym membership
4 credits per month to use by the hour or by the day, how and where you and your team need to meet.
Choose from any office or meeting space across our portfolio.
Professional mailing address
Amenities
Amenities
Included Workspace Amenities:
Enhanced cleaning services
Enhanced HVAC standards
Wellness
rooms
Private phone
booths
Private meeting
rooms
Unlimited
printing
Furniture
included
Enterprise-level
network services
Mail and package
services
Events
programming
Daily breakfast, snacks, and local coffee
On-site
support teams
Bike
storage
Parking
On-site
restaurants
Fitness
centers
Event
space
Outdoor
workspaces
Location details
Staff hours
Monday – Friday,
8:00AM – 5:00PM
Contact
Email
work@thesq.com

Phone
833-259-6644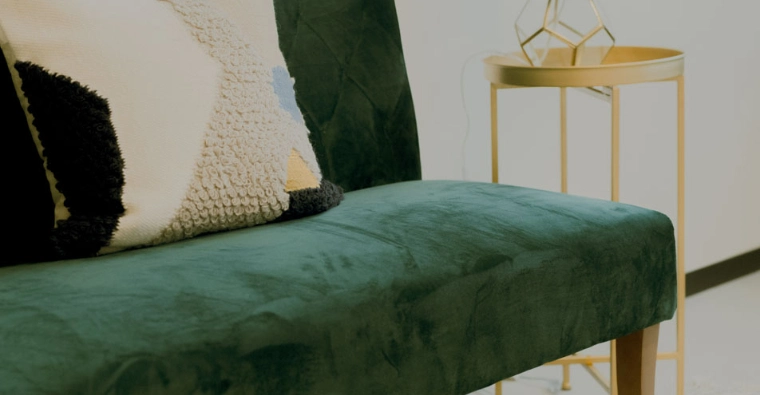 Transit details
Easy Access to I-295, I-395, 1-495 and 1-66
McPherson Square Metro Station (1 Block)
BWI Marshall Airport (31 miles)
Reagan National Airport (3.8 miles)
Dulles International Airport (25 miles)
Capital Bikeshare (1 Block)
Meet the team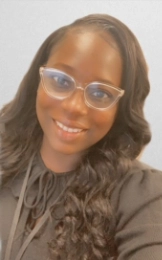 La Mia Dendy
Property Manager
I am a Washington, DC native, born and raised. I love party planning, hosting events, and the intricate workings of the upkeep of buildings. I am very detail oriented and have been in the Property Management field for the last 13 years! When I am not keeping a property on track, I enjoy spending time with my 3 boys, brunch in D.C, and anything I find to do on TikTok!

National Museum of Women in the Arts
Why use The Square for Coworking space in Washington D.C?
Residing in the iconic Bowen Building in the heart of downtown, The Square offers more than just coworking spaces in Washington D.C. Our amenities are world class, combining the best of hospitality and flexible workspaces for an unparalleled experience.

Washington D.C is a bustling city with a dynamic professional scene. With groups that work with the government such as lobbyists, non-profit organizations, and trade unions, as well as a booming tech sector, there is an ever-growing need for flexible workspaces. We have everything from coworking spaces and dedicated desks to private offices and meeting rooms that are suitable for different team sizes and needs. Furthermore, space may be needed by government-related businesses during election times either as an overflow office or a temporary base during that period, and flexible coworking spaces in Washington D.C. are ideal for that.
What kind of office space for rent in Washington D.C should I use?
• Solopreneurs – With the tech industry growing in the D.C. area, it is a great city to establish a new venture. For those who are at the very start of their business, you might only need a small space to begin with. We offer both coworking spaces and dedicated desks when you're in need of a flexible space to work from, with the flexibility to add more spaces as and when you need.

• Freelancers and remote workers – Working from home can be isolating, while coffee shops can be distracting. Striking a perfect balance, our coworking spaces and dedicated desks provide a productive, collaborative environment, while our focus rooms are great for when you have work that requires your undivided attention. Meanwhile, our events and weekly happy hours are a great way to meet new peers and friends.

• SMEs or small government-related groups – Our coworking and dedicated desks are also great for established companies who need additional, flexible spaces in Washington D.C.and wish to work in a communal environment. Or if you are working on projects with sensitive information, you can use one of our private offices. You will still have access to communal spaces or meeting rooms for breakout sessions, but these offices offer an area where you can work on your confidential projects.

• Large enterprises – Large groups or businesses can utilize our flex suites, which can accommodate between 10 to 20 people and can be fully customized to your requirements and branding. If you would like a completely self-contained office, then our enterprise suites work wonderfully. They have their own kitchenette and a meeting room, so you have everything that you need within your office.
What amenities does The Square offer in our coworking spaces in Washington D.C.?
As well as shared office space in Washington D.C., we also have a whole host of amenities that give you a well-balanced working experience. Our fitness center and wellness room provide space for looking after your health, while our events, breakfast and snacks, and weekly happy hours are fantastic to network and meet new friends. To meet your business needs we have secure and fast WIFI, unlimited printing, telephone rooms for private calls, and an onsite support team.
Meeting rooms for rent in Washington D.C
If you're looking for a meeting room or a conference room in Washington D.C., we provide a seamless, quick online booking process. You can reserve a meeting room instantly for however long you need – whether you require an hour or a full day. Our meeting rooms are fully equipped with teleconferencing tools so that you're able to connect with colleagues and stakeholders around the world and have whiteboards that are great for brainstorming sessions.
FAQs
Yes, you can book meeting and conference rooms instantly online by the hour or by the day. They have everything you need for a successful meeting, including teleconferencing facilities for global meetings.
Whether you're starting a business, growing your team and need additional space, working remotely or creating a satellite office, coworking spaces offer flexibility in a collaborative environment. They are available to rent on a monthly basis and do not require the large funds needed to set up an office. At The Square we also provide a number of other amenities to balance work life with wellness.
First, think about what you need from the space – do you want to take on a short or long lease? At The Square we offer month-by-month rentals if you're looking for a flexible option. Next to consider is location, especially in cities with a lot of traffic. Finally, seek out a space that satisfies all your business needs and also provides extra amenities for a well-balanced, collaborative, productive environment.