Coworking office spaces are the ultimate form of community and continuity for individuals and businesses. When working in a coworking environment from The Square, you'll enjoy a comprehensive suite of amenities, facilities, tools, and services that fit your needs. Our team is committed to providing a coworking space that fits all types of businesses, so you're sure to find the right set of tools for any job.
Co-sharing office space is more than what's inside, located in Houston, TX, Salt Lake City, UT, and Mexico City, you'll be surrounded by a connected community of professionals. With The Square, your team will enjoy perks and benefits that lead to productivity and attract top talent. Explore flexible coworking spaces for rent at The Square.
Our Coworking Memberships Include:
$175/Month
Unlimited access to common spaces during business hours
Unlimited access to private phone rooms during business hours
Coffee, Tea & Secure WiFi
Professional mailing address
Coworking office spaces are an upgraded membership ideal for the individual seeking a professional environment away from the distractions of home or touchdown space while traveling.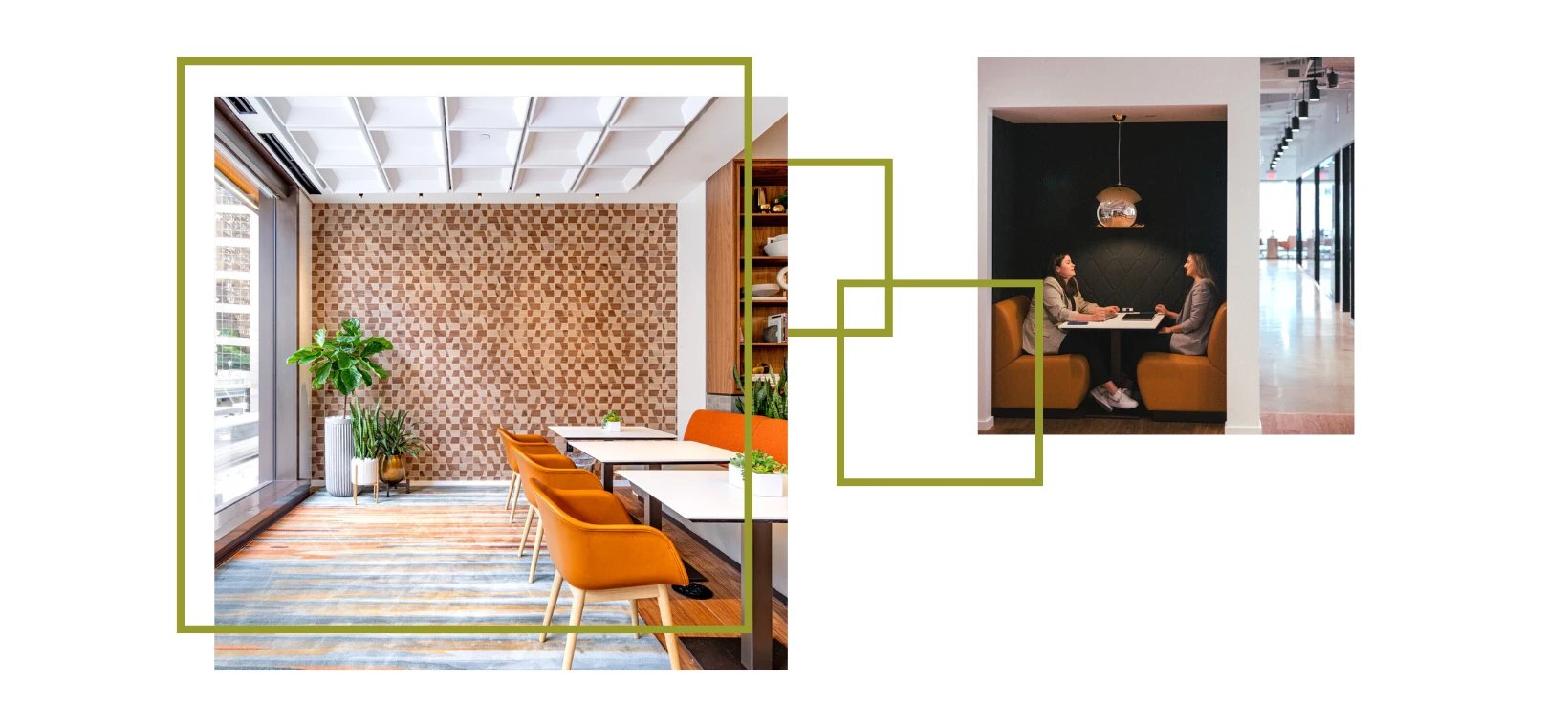 Flexible Coworking Space for Rent Is Just One of Our Many Offerings
Flexible Coworking Space for Rent Is Just One of Our Many Offerings
Our coworking office space is just a small part of what The Square can do for you. As the way we work has changed, now more than ever our products offer the flexibility employees and employers need. Check out our set of offerings, which include: