November 21, 2023
The Square Coworking: A Superior Alternative to WeWork in Houston, Washington, D.C., and Mexico City
Over the past decade, WeWork has been a pioneering force in the coworking industry, offering a vast global network of shared office spaces. However, as WeWork's pricing continues to rise and controversies emerge, businesses in Houston, Washington DC, and Mexico City are actively seeking alternatives to WeWork. Enter The Square, a coworking space that places a strong emphasis on flexibility, privacy, exceptional amenities, quality, and personalized service.
Privacy and Comfort: The Square's Commitment
WeWork does provide shared spaces and private offices, but The Square takes a significant leap forward by prioritizing your comfort and privacy. The Square boasts meticulously designed private offices that are equipped with modern amenities, creating the professional atmosphere necessary for enhanced productivity.
One of the key advantages of The Square is the spaciousness of their private offices. This extra room allows you the freedom to customize your workspace to suit your unique needs, a feature often lacking in WeWork's private office offerings. Furthermore, The Square is known for its ergonomic furniture and cutting-edge office designs, ensuring a comfortable and productive work environment that truly sets it apart from a lot of the larger global coworking operations.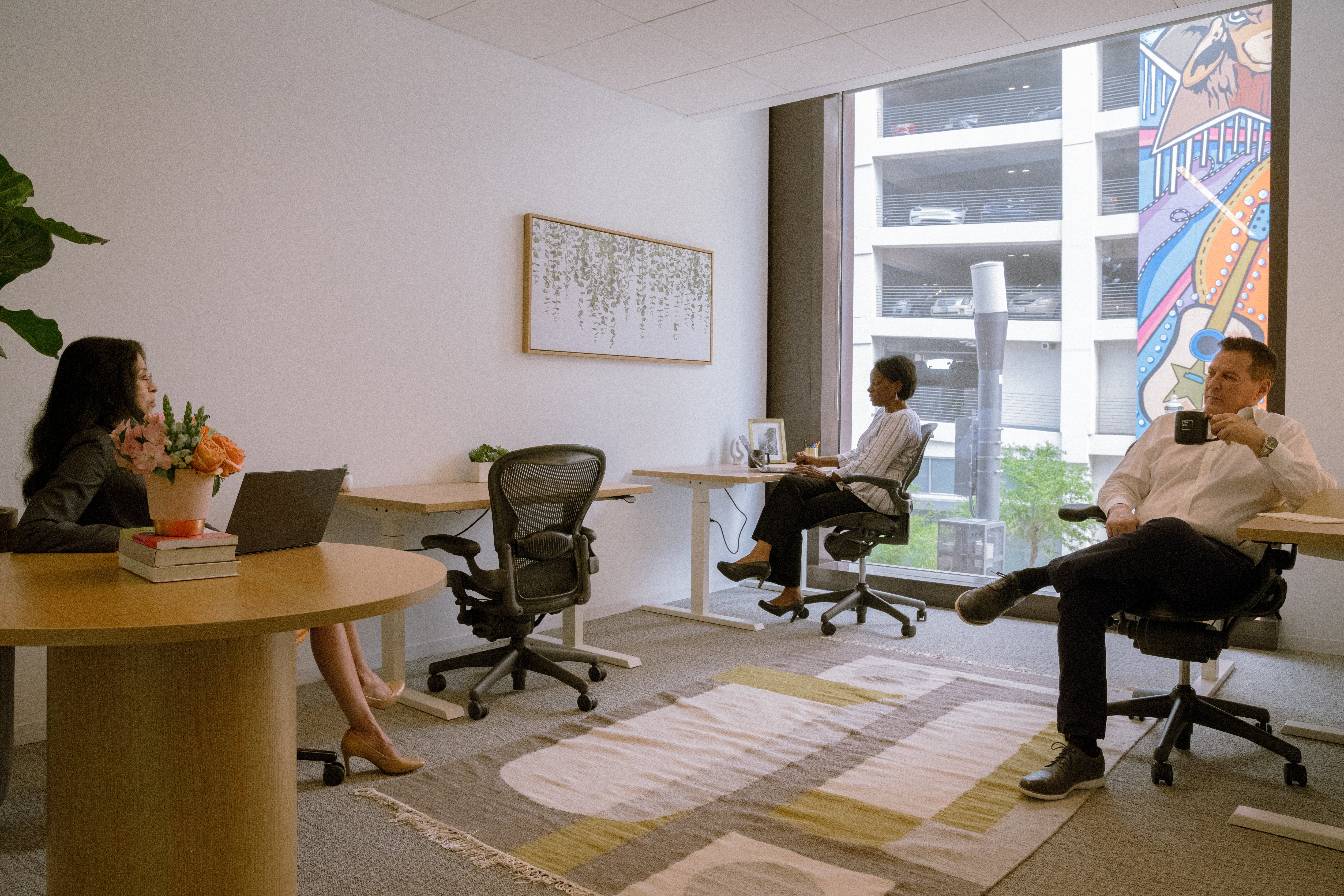 Flexibility Tailored to Your Needs
In today's hybrid work landscape, flexibility is of paramount importance, and The Square excels in this regard, offering flexible lease terms, allowing you to choose between short-term or long-term commitments. This flexibility stands as a substantial advantage over WeWork, which often demands longer lease agreements, potentially tying you down to a longer-term contract when what you really need from your coworking space is agility.
Moreover, The Square allows you to adapt your workspace as your business grows. Whether you need to expand your desk count or transition to larger private offices, the process is seamless, without the cumbersome lease renegotiations often associated with other providers. Such adaptability proves invaluable for businesses with fluctuating space requirements, making The Square the ideal choice for business owners with changing needs based on seasonality, hybrid work arrangements, or expansion.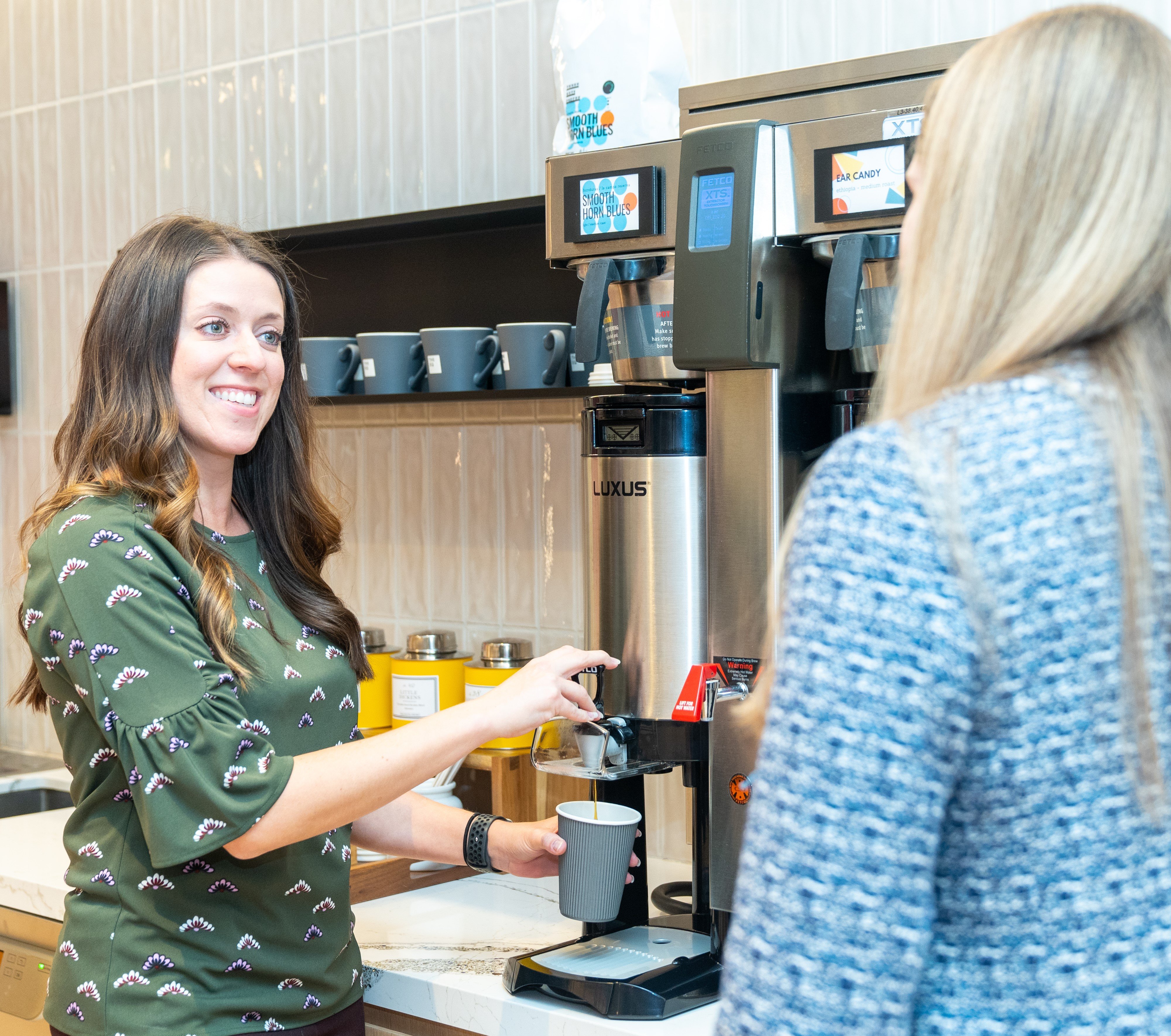 Amenities That Enhance Your Work Experience
When it comes to amenities, The Square sets the standard. While WeWork offers a range of amenities, The Square takes it a step further by providing top-tier offerings that enhance your work experience.
From state-of-the-art technology to premium coffee bars, The Square ensures that every aspect of your workspace is optimized for your convenience and productivity. High-speed internet, well-equipped meeting rooms, and modern kitchen facilities are just a few examples of the amenities that set The Square apart from WeWork and other larger coworking companies. These amenities are not only designed to make your workday more efficient but also more enjoyable. Beyond this, other amenities, such as wellness rooms, green spaces, and gyms are also included in a membership at The Square - these are amenities you certainly won't get elsewhere.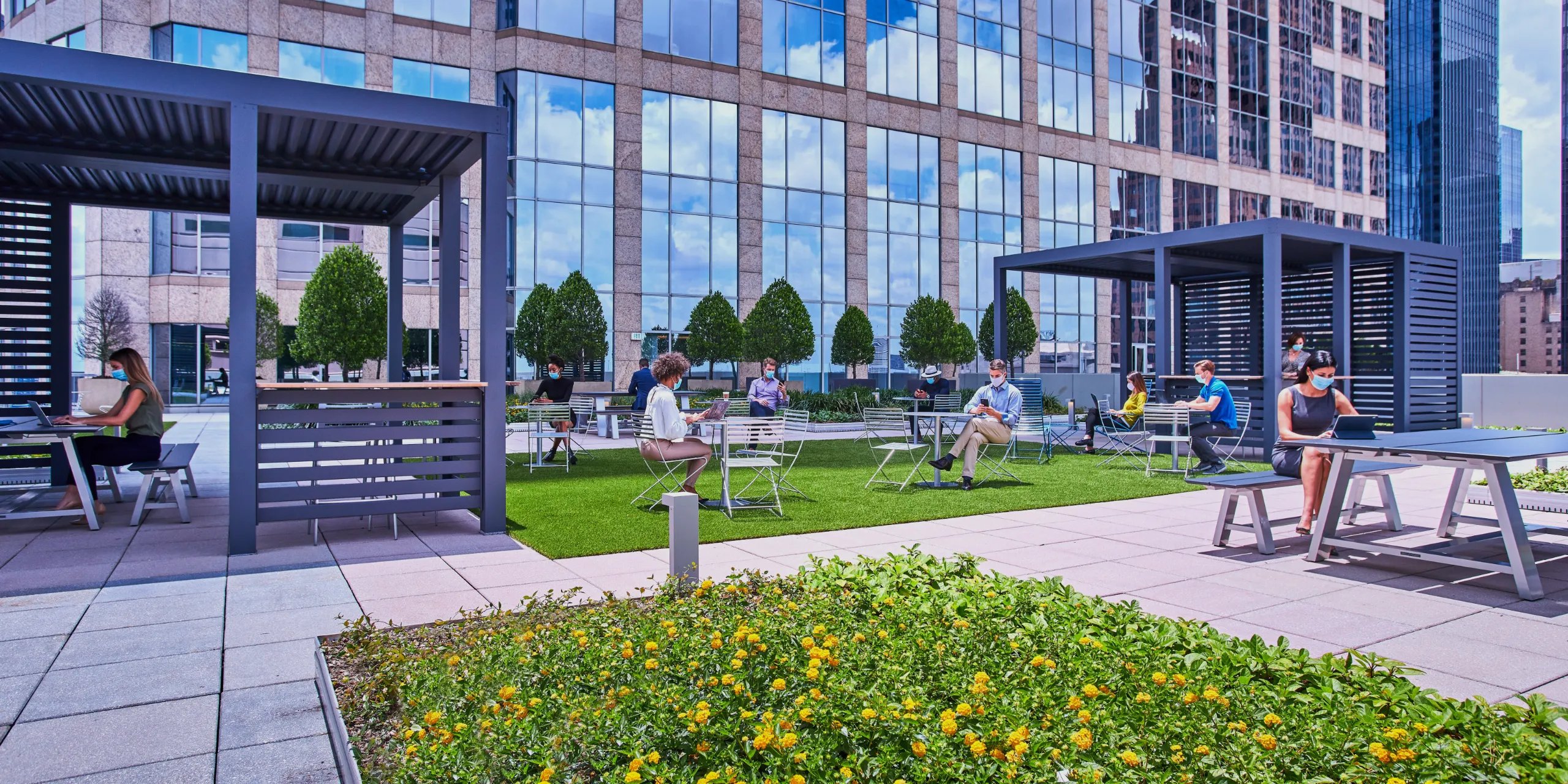 Quality and Service That Exceed Expectations
We can confidently say that the personalized service at The Square is second to none. The staff at The Square are dedicated to ensuring that your workspace needs are met promptly and efficiently, going above and beyond to exceed your expectations. Unlike WeWork's sprawling global membership network, The Square takes a distinctive approach by nurturing a more tightly-knit community. The smaller community at The Square fosters deeper connections and collaborations among members. Tailored networking events and workshops cater to the specific needs and interests of members, creating a truly personalized experience for all community members.
Conclusion: The Square Coworking - Your Superior Choice
In conclusion, when comparing Wework to The Square, it is abundantly clear that The Square offers a great alternative to Wework for those looking for a new coworking space in Houston, Washington DC or Mexico City. With a focus on flexibility, amenities, quality, and personalized service, The Square stands out as the ideal choice if you are in search of a coworking space that aligns better with your business requirements.