Houston is a fabulous city, and its ever-growing population of hustling millennials is driving economic growth not seen in ages. Houston offers unique opportunities to line up your development with an ever-expanding city for companies and individuals looking to expand their businesses and careers. Aligning your path with this beautiful city is a great idea, and one of the best ways to do so would be to find office rentals downtown and get a flexible workspace.
The Square offers our fabulous furnished office spaces in Texas Tower and 717 Texas, open to those looking for a comfortable place to thrive and be productive. We offer many different flexible office space options, including conference room rentals, executive office rentals, and other types of shared office space for rent. Enjoy the city of Houston by getting one of our flexible workplaces and jumping into the community below.
On-Demand Meeting Rooms in Downtown Houston
On-demand workspaces allow downtown Houston office-goers to rent a meeting space with little to no hassle, all with convenience and elegance. Traditionally, meeting spaces are cramped out for space or time, and you aren't allowed the flexibility needed to brainstorm ideas. You and your employees can focus on getting the job done and not rushing to find extra seats for the meeting with The Square's on-demand meeting spaces.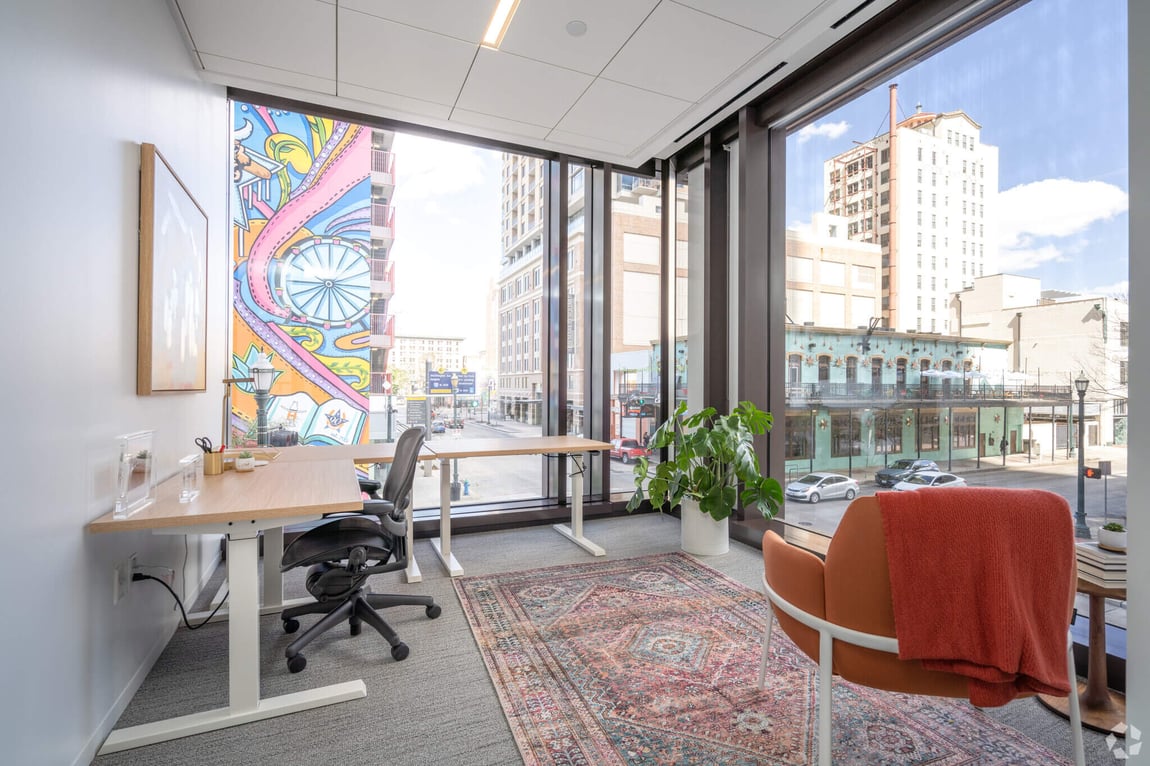 Get Our Premium Furnished Office Space for Rent
Premium furnished space is a thing of beauty, and finding a shared office space for rent as high quality as ours is difficult to find, especially in the heart of Houston. You don't want to be spending time in office space not up to par with your organization's quality, especially not in a city as bustling as Houston. Our office space gives you a professional impression regardless of your business and provides convenience, cost savings, and modern workplace amenities for the entire office.
How Satellite Offices in Houston Can Help Grow Your Business
Satellite offices are a new way of expanding your business. The Square's coworking office spaces allow your business to expand your office into Houston without hassle. You gain access to some of the finest and most educated young workers and dip into talent pools that can change the trajectory of your business. You're offered networking opportunities from being located in one of the more populated buildings downtown, and you build your brand reputation as one of the finer executive office spaces in the area. Get a hold of our shared workspaces and create a satellite office for your employees.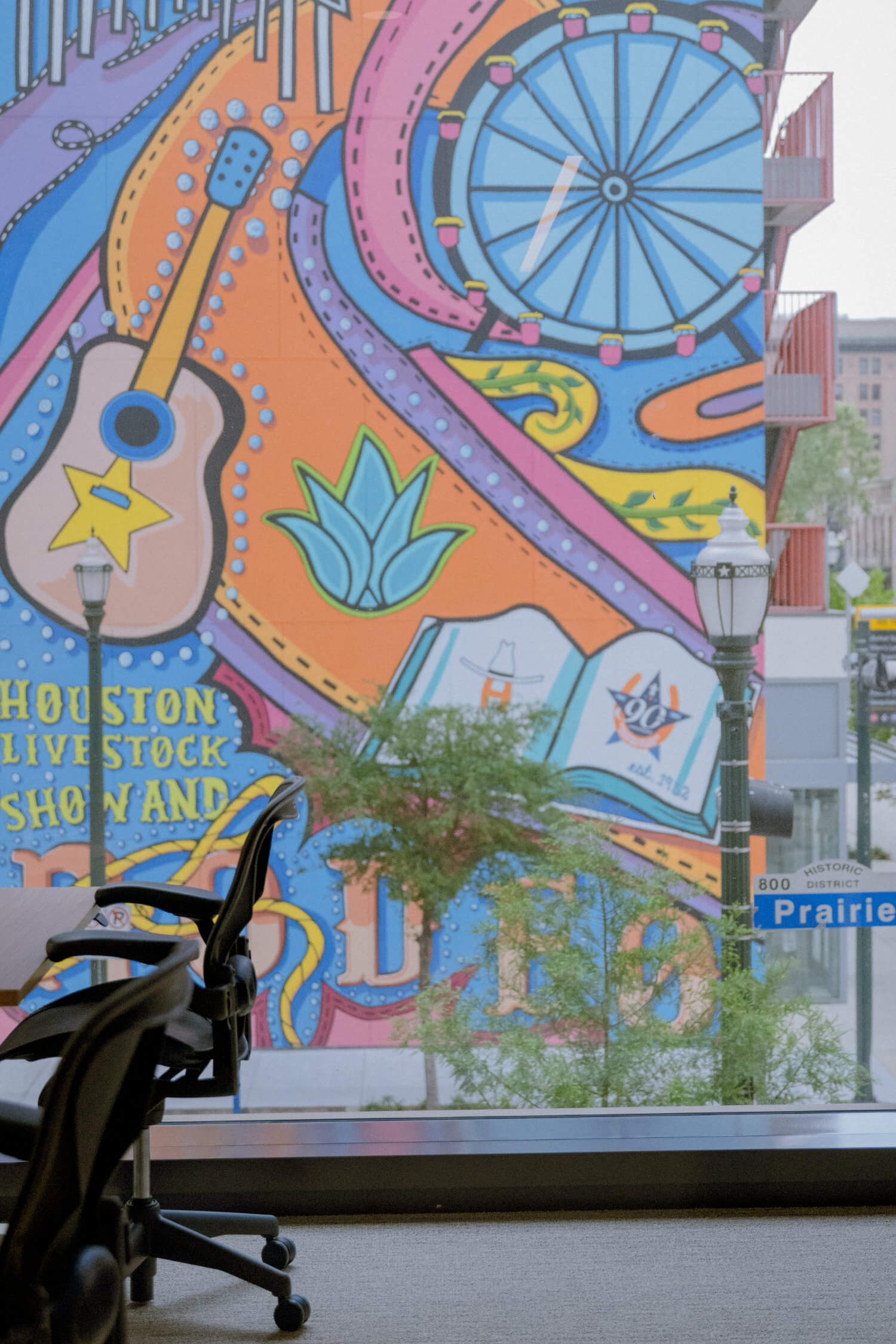 Enjoy Your Flexible Workspace With Some of Downtown Houston's Most Popular Activities
Being in downtown Houston is an adventure on its own, and your flexible workspace offers you access to Houston's best and most popular activities and attractions. Enjoy the sights and sounds of George H.W. Bush Monument or Market Square Park, or catch a baseball or basketball game at Minute Maid Park or Toyota Center. Other entertainment venues include the Alley Theatre, Houston Ballet, and Houston Grand Opera, providing options to catch a few shows with coworkers after a day in your coworking office space.
Explore Houston and Get a Flexible Workspace From The Square
Begin your journey in Houston with office rentals downtown from The Square. Our coworking spaces have everything waiting here for you, from luxurious office spaces to beautiful amenities and the status that comes with them. Reach out to us to learn more about how our premium office spaces can open up a world of opportunity for you and your business.
Two of the best locations in Downtown, Houston