September 15, 2023
Navigating the Capital: A Guide to Washington D.C.'s Most Vibrant Neighborhoods
Washington, D.C., a city steeped in history, politics, and culture, draws in a diverse population seeking to immerse themselves in the city's vibrant community. With iconic landmarks, a thriving tech industry, and an electric political environment, the city offers an array of neighborhoods, each with its own distinctive flavor. The city also happens to be the newest location of The Square, where we'll be bringing our Flex Space concept to The Bowen Building. If you're considering a move to the capital city, here's a comprehensive guide to the best places to stay in Washington, D.C., where history, culture, and modernity seamlessly intertwine.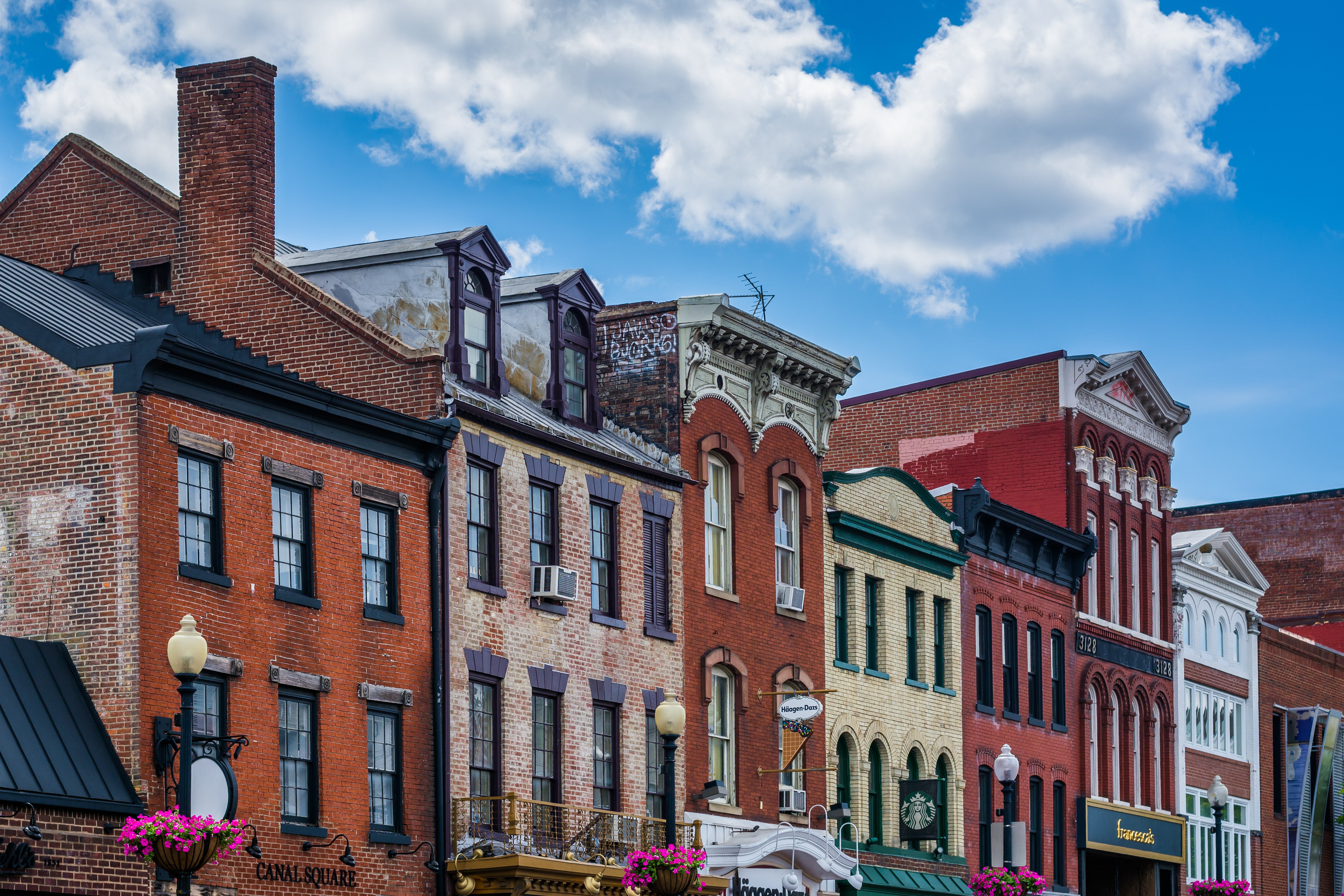 Georgetown: Where Elegance Meets History
Georgetown stands as a testament to timeless elegance and rich history, making it one of the best neighborhoods in D.C. Cobblestone streets wind their way past historical rowhouses, leading to the picturesque Potomac waterfront. This neighborhood blends tradition with modernity, offering upscale shopping, world-class dining, and a vibrant cultural scene. Whether strolling along M Street or exploring the historic C&O Canal, Georgetown captures the heart of every resident and visitor.
Things to do in D.C. - Georgetown: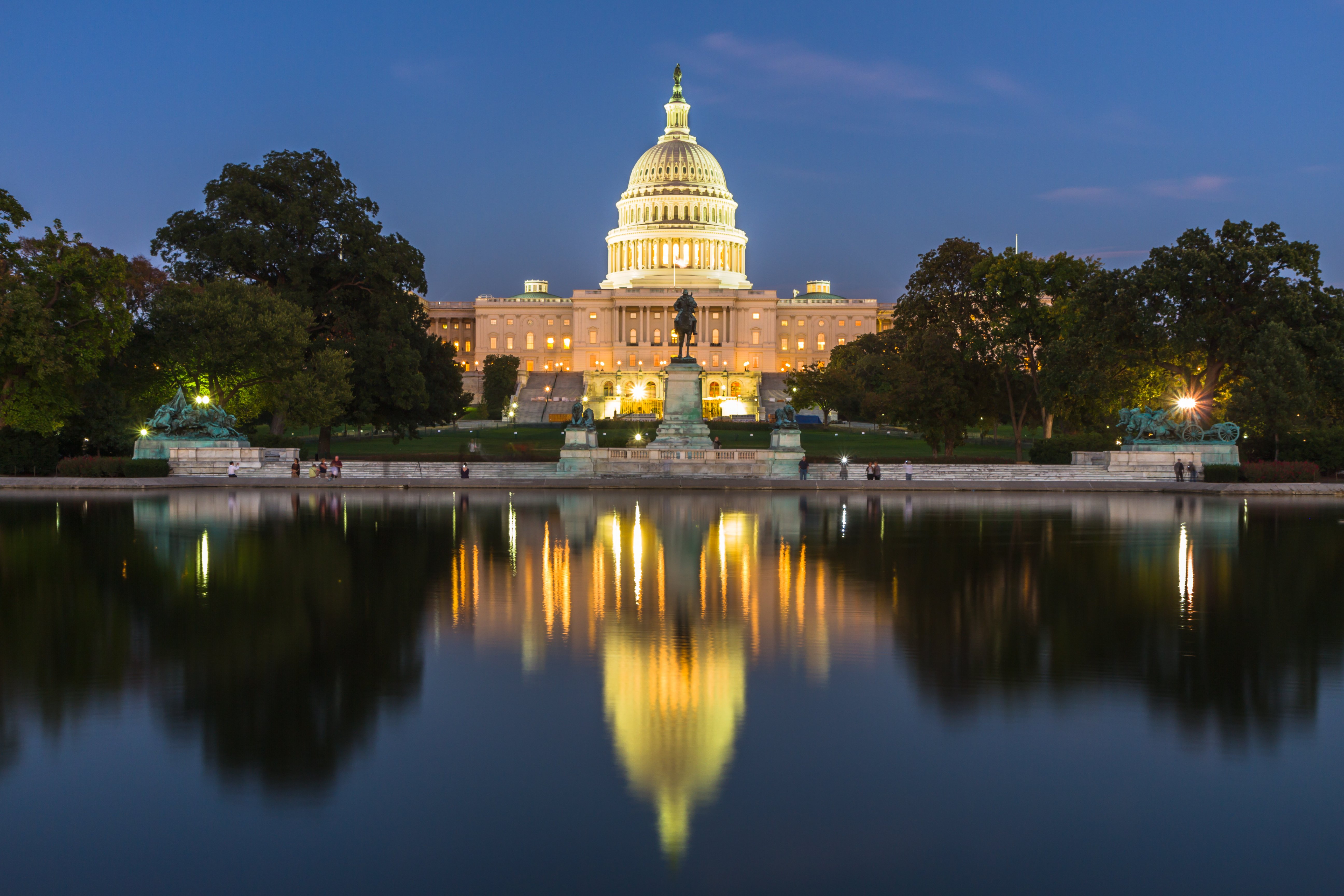 Capitol Hill: The Heart of Political Prestige
Capitol Hill, synonymous with American politics, emanates an aura of gravitas and is one of the best places to stay in Washington, D.C. Rows of stately townhouses and verdant parks surround the iconic U.S. Capitol Building, showcasing the neighborhood's historical and political significance. As a hub for policymakers and government officials, Capitol Hill's charm extends beyond politics, offering a community rich in heritage, vibrant markets, and charming cafes.
Things to do in D.C. - Capitol Hill: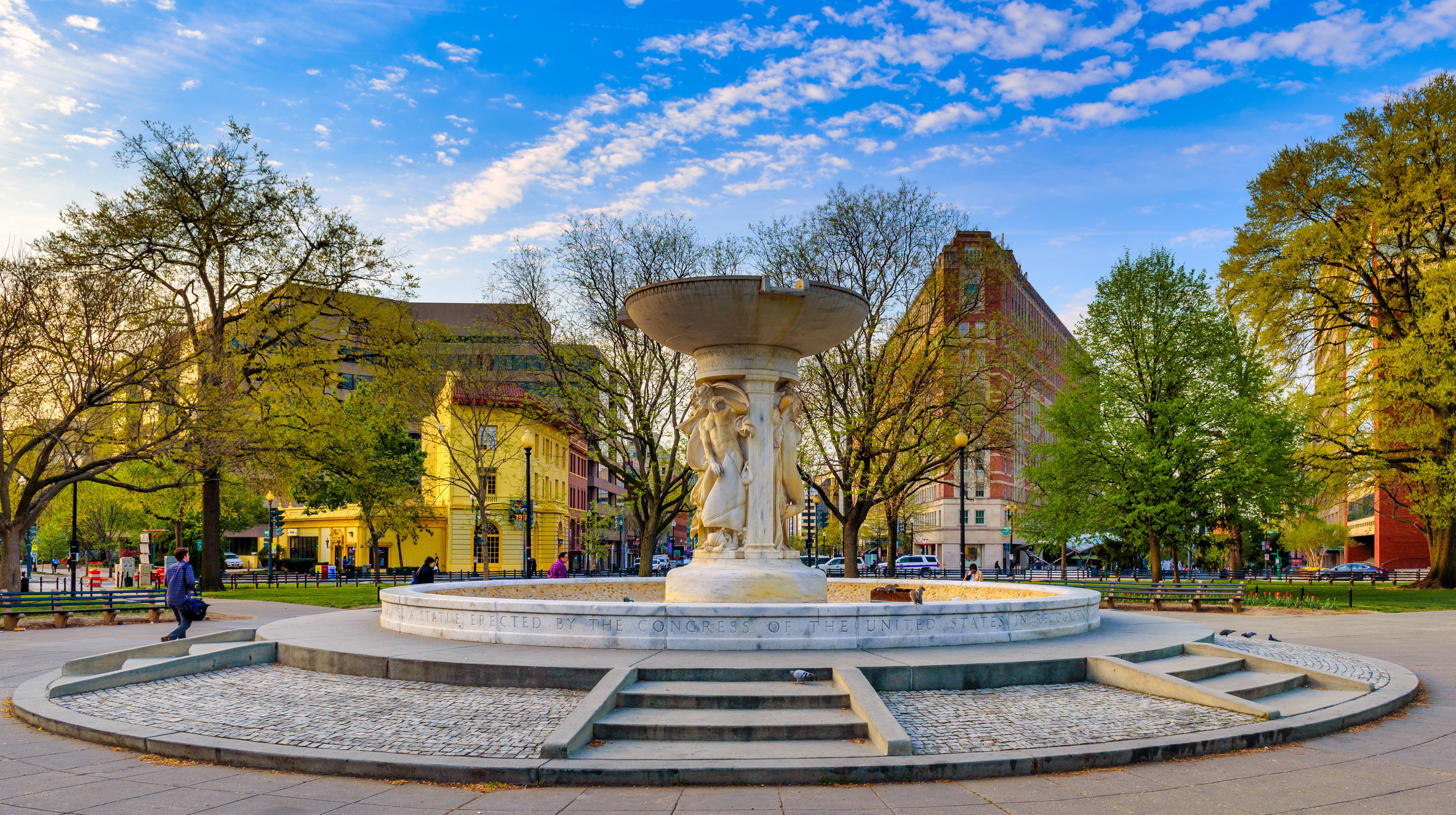 Dupont Circle: A Melting Pot of Culture
For a true reflection of the city's diversity, Dupont Circle is one of the best neighborhoods in D.C. It has an eclectic mix of architectural styles, vibrant art galleries, and a burgeoning dining scene. The circle itself is a bustling epicenter, where locals and visitors gather on sunny days or engage in deep conversations. From its LGBTQ+-friendly atmosphere to its cultural events, Dupont Circle is a haven for those seeking an inclusive and vibrant community.
Things to do in D.C. - Dupont Circle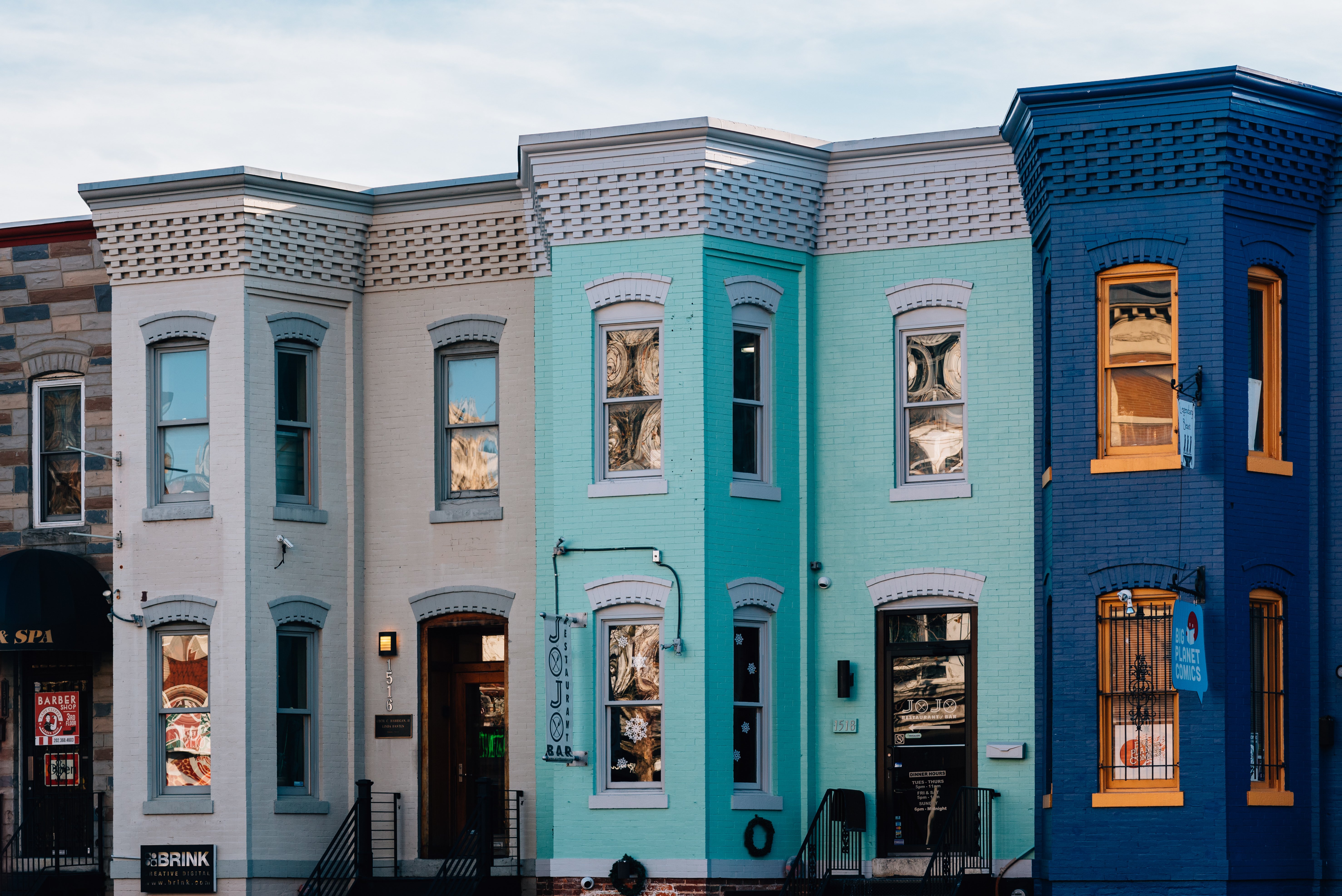 U Street Corridor: Embracing Creativity and Legacy
The U Street Corridor echoes with the harmonious blend of music, culture, and history. As the epicenter of African-American heritage, this neighborhood boasts a rich legacy of jazz and creative expression. The area's historic theaters, live music venues, and art galleries showcase the essence of the district. If you want to embrace a bohemian spirit, U Street Corridor's individual charm makes it one of the best places to stay in Washington, D.C.
Things to do in D.C. - U Street: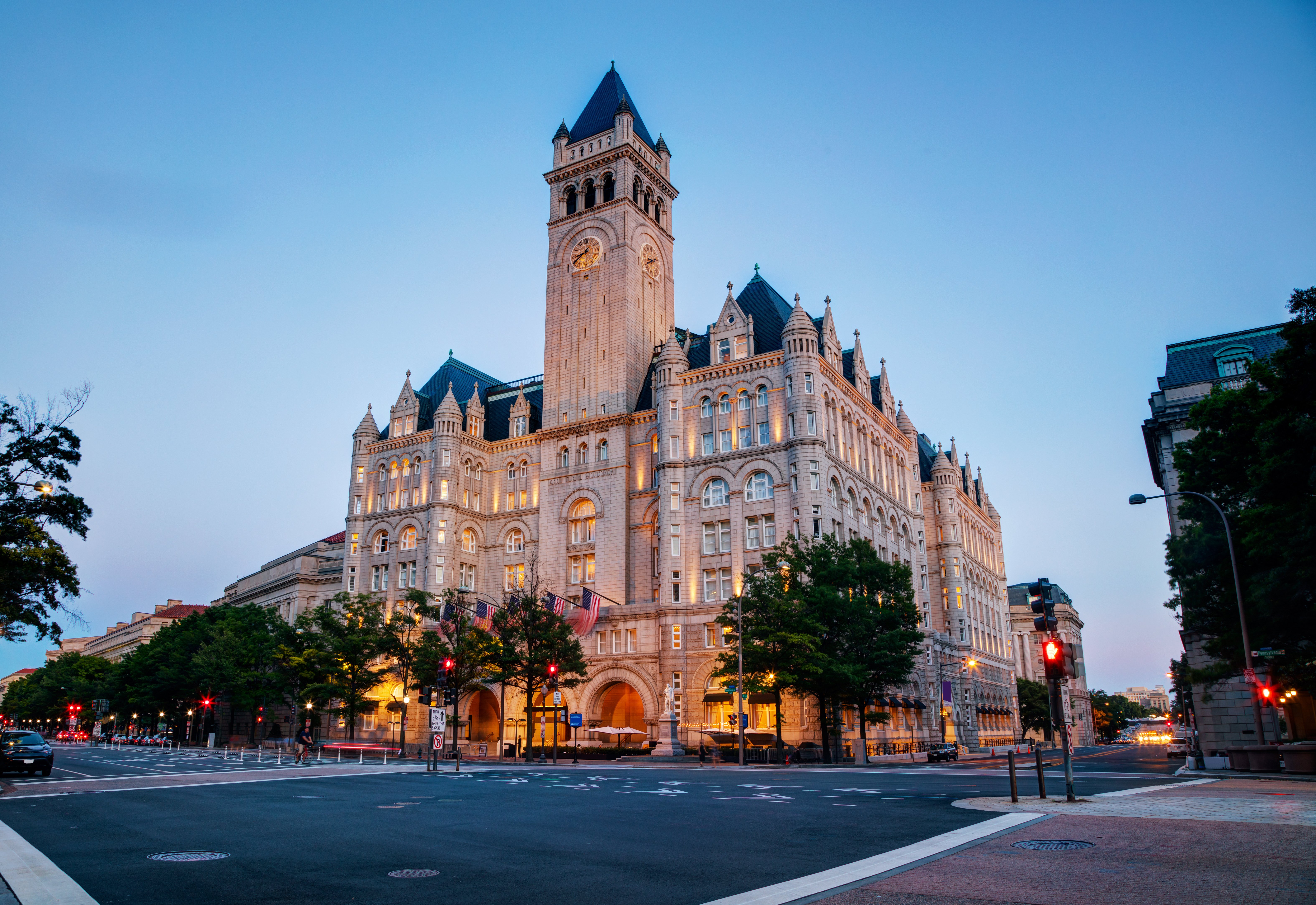 Downtown Washington, D.C.: The Pulse of Power and Progress
Nestled at the heart of the nation's capital, Downtown D.C. is an embodiment of historical grandeur and modern sophistication. Home to iconic landmarks like the U.S. Capitol and the White House, the neighborhood exudes the weight of history. The bustling streets of Downtown are adorned with a myriad of dining options, upscale boutiques, and cultural hubs, making it one of the best neighborhoods in D.C.
Things to do in D.C. - Downtown Washington, D.C.
Flexible Coworking in Washington, D.C.
For fledgling companies looking to establish their presence, dedicated desks and coworking spaces in The Square at The Bowen Building offer a versatile solution. Additionally, the city's campaign-associated groups, which often require rapid team expansion during pivotal election times, are able to easily scale up their office space or accommodate temporary team members within our coworking areas. We also have meeting and conference rooms that can be booked online by the hour or day. Located strategically in downtown Washington D.C., The Square at The Bowen Building stands in close proximity to the iconic White House and the myriad attractions the city has to offer, ensuring a blend of convenience and prestige. Whether you're a startup, a campaign group, or an established organization navigating the ever-changing tides of Washington, D.C., our Flex Spaces provide the flexible and well-equipped setting you need to thrive in this dynamic environment.