July 28, 2022
What's It Like Working in a Coworking Space?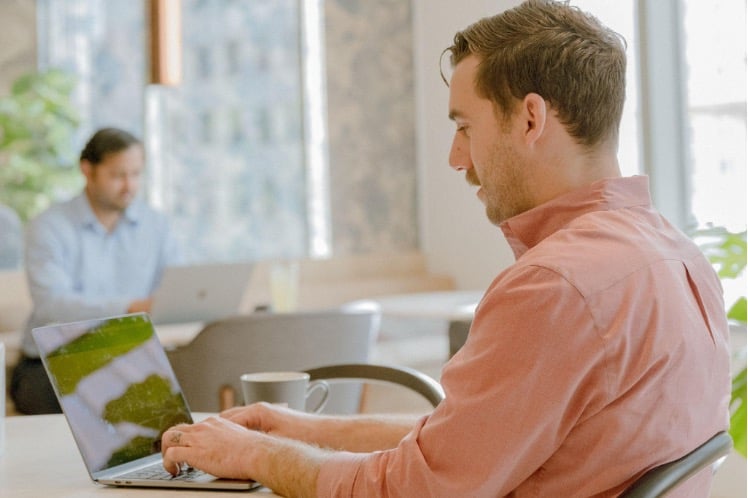 Working from home is a luxury that many people appreciate, but sometimes, it becomes challenging to flip the switch to work when the dogs are barking, the laundry buzzer goes off or your Amazon package arrives. Coworking spaces make it easy and efficient to enjoy the perks of a private office space without taking much away from your experience of working from home. But what exactly is it like working in a coworking space? As you'll see, life in a coworking space is the perfect blend of productivity and comfort. Before long, you'll watch your career grow without sacrificing the convenience of being home.
More Flexibility Than You Ever Imagined
There are some days when we're open and extroverted — and some days when we'd love to work in a quiet private space. With a coworking space, you'll have the flexibility to work in whatever environments you choose, with access to amenities that cover all your needs.
Are you more of a nighttime worker? Coworking spaces are almost always full-time, allowing you to take care of the lighter work in the morning before hitting the hard work later on. Need a bit of a break? The Square provides wellness rooms, fitness centers, and even outdoor workspaces for a change of scenery or source of inspiration. Unlike a coffee shop, coworking spaces offer the flexibility to handle all of the day's tasks without worrying about how you will adjust to changing demands.
Professionalism That Extends Into Your Work
If you've ever worked from home, you know how tough it can be to have a productive workday. After all, there are plenty of distractions at home. As comfortable and flexible as coworking spaces are, the professional environment helps you keep on top of your work while enjoying the benefits you'd get from working remotely.
Join a Community of Others Just Like You
One of the biggest challenges of traditional office spaces is that it's difficult to explore the benefits of a community when everyone is confined to one setup. Remote workers find that challenge similar as well, as companies have found it difficult to embrace the perks of a strong culture when half their employees are working off-premises.
Coworking spaces help create a community of professionals striving to accomplish business and personal goals. It's much easier to create a company vibe and choose offices or suites depending on the size of your business. Coworking spaces like the ones at The Square, offer private offices that can allow teams of up to ten, flex suites for teams up to 20, and Enterprise suites that are fully customizable for teams of 25+.
Not only do you have access to coworkers from your business or organization, but you can relish in the environment created by the other professionals in the space. You may find yourself working and interacting with financial advisors and lawyers one day and architects and authors the next. This variety can help you look forward to another day at work while making connections that last a lifetime and get you closer to your business goals.
Coworking Helps You Leave Your Comfort Zone — In a Good Way
Conventional offices aren't as flexible and versatile as those in 717 Texas and other coworking spaces. This can hinder your performance and waste time in your pursuit of growth. The location makes a huge difference in the ability to perform tasks, and companies are putting more emphasis on an office that is beneficial to health and wellness in their hybrid offerings.
When you're at work, you know how easy it is to get stagnant and fall into a routine, but in a coworking space, you'll have plenty of opportunities to push yourself to grow. You can meet many people and spend time in common areas that offer new networking opportunities daily, boosting your mood and inspiration. With a coworking space, you'll never feel like you're resting on your laurels, bringing you closer to your dreams every time you open the door.
Watch Your Career or Business Blossom With a Coworking Space From The Square
If growth is on your agenda, a coworking space is an innovation that can take your organization and career to levels you never thought possible. Success starts from the ground up, so build your foundation with The Square's coworking spaces in 717 Texas and Texas Tower in Houston. With our personalized amenities and state-of-the-art equipment, you will have access to all the tools needed to take charge in your industry.
For more information about what it's like working in a coworking space — as well as hacks to boost productivity in a coworking space — get in touch with us today.