October 9, 2022
Why Coworking Spaces Are Great for Attorneys and Legal Professionals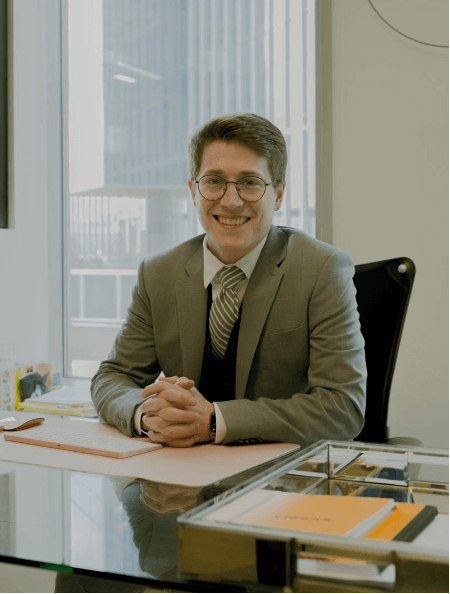 When most people think of coworking spaces, they think of students, business professionals, and other conventional office employees. But did you know that having a coworking office space for lawyers can make life much easier than dealing with the hassle of other traditional law offices? With tons of amenities and elegance that represent your firm the way you want, flexible workplaces for lawyers are new, exciting, and here to stay.
Privacy for Both You and Your Clients
Concerns around coworking spaces typically revolve around a lack of privacy. After all, important legal work means shuffling through documents and discussing important numbers that everyone shouldn't hear. Fortunately, choosing a flexible working space doesn't have to remove the personal aspect of things.
Many flexible office environments offer customized private rooms with beautiful amenities for small teams or individuals. You can even rent certain executive suites monthly or yearly to ensure a more intimate and comfortable environment for your firm. With The Square or any other flexible working environment, you can complete your work without wandering eyes.
Low-Cost High Rewards
Business rentals are expensive, especially if you're working in a big city like Houston. Often, lawyers will end up paying for space they either don't need or won't use. Flexible workspaces offer cheaper overhead costs that can be almost 60% cheaper than the rent costs in the area. This can be especially beneficial for smaller law firms just getting their feet off the ground.
Amenities for All Your Needs
Flexible office spaces don't just come with a space to lounge in. They're absolutely stacked with amenities for all your needs. Anything ranging from food to fast internet is on the table, and there is much more to choose from. Consider these valuable amenities and how they can change the day-to-day grind of your legal work:
High-speed stable internet

Audio/video capabilities for presentations and other sensory applications

Wheelchair accessible spaces

Enhanced cleaning services

Well-ventilated, heated, or cooled Rooms

Private phone booths

Daily breakfast, coffee, and snacks galore

Support teams on site for any troubles

Restaurants on site

Plenty of parking spots

Fitness and wellness centers
Whether your focus is on post-work activities, comfortable dining, or just valuable daily lifestyle improvements, a flexible office environment like The Square is right for you!
Professionalism That Matches the Profession
The legal profession isn't a game, with every lawyer responsible for the future well-being of their clients. Having an office space that sets the tone for your leadership is the best way to ensure professionalism and prove to clients that you're the right person for the job. Shared office spaces provide this for law firms big and small, helping your firm set foot in major cities and large, bustling areas with ease.
Collaborate With Other Legal Professionals
Networking is a big part of any profession, whether you're a business owner or a lawyer. Collaborating with other legal professionals can get your law firm off the ground or establish connections that help your already established organization take to new heights.
Share information with other professionals and clients, or just enjoy the workspace restaurant to take your mind off a long day. You can also collaborate at other free-to-join industry events that may be outside your realm but give access to professionals that help grow the firm. This type of collaboration is much tougher in a tight office space without much flexibility and can help you stay motivated on the journey to success.
Choosing the Right Workspace Matters, Which Is Why The Square Is Right for You
There's more to shared office space than meets the eye, but choosing the right working environment also matters. At The Square, our shared workspaces in Texas Tower in Houston and 717 Texas come stocked with amenities, benefits, and luxury that law firms and legal professionals all deserve. Located in the heart of downtown Houston, you'll be in a prime location to meet all clients, get business done, and enjoy days with other colleagues. Explore our private offices, suites, and more by connecting with The Square today! We'll help take your traditional office experience to a whole new level.