November 2, 2023
Flexible Office Space: Insights from The Square's Head of Finance
Ahead of the official opening of our brand new location at The Bowen Building, Washington, D.C. we caught up with James Bott, Head of Finance and Strategy, as we explore some of the thinking behind The Square's expansion into new cities, both in the US and internationally. James also shares his thoughts on the evolving concept of flex space in today's hybrid work landscape, as well as what lies ahead for The Square moving into next year and beyond.

Why is flex space a great option for property owners looking for alternative solutions to fill their spaces?
In today's hybrid work environment, there are significant challenges that exist for tenants that have previously leased larger spaces of 30,000 square feet or more, so what flex really enables an owner to do is to apportion that space down to smaller spaces as small as a single private office to meet the demand of the market where it is at today.

What do you look for when assessing properties to build out Flex Space?
This is real estate, after all, so it's location, location, location. People want to be in vibrant, exciting surroundings, so that's the primary focus. I also want to see efficient floor plates and a strong supply-demand dynamic within the markets.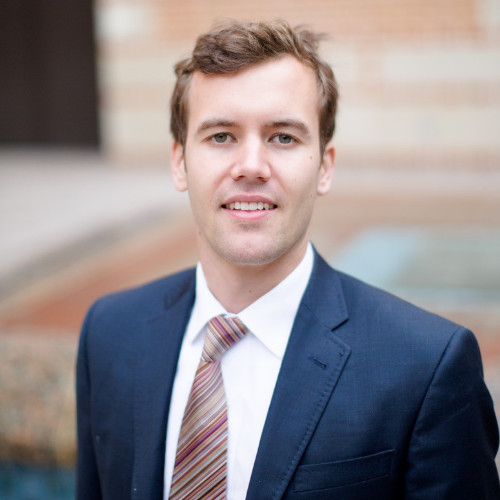 James Bott - Director of Strategy and Finance - The Square

How can Flex Space be optimized for true flexibility?
Most importantly - there needs to be lots of different types of space within the product mix. You need collaboration space and conference rooms, as well as focus areas - libraries for example. As we are thinking about the flexible office space design, we are really thoughtful about how we program the space. In the future, we will start seeing dynamic pricing similar to Uber. For example - Wednesday afternoon will be more expansive than Friday afternoon - leading to the space being used at different times by different groups of people.

How do flex space and traditional office space work together in harmony?
The traditional office was perfect when people were coming in 5 days a week, but now we are at a point where it is more like 2-3 times per week- so demand is varying in a way it didn't before. What this allows is for users to curate their own cost-effective solutions. For any space utilized most days, a traditional lease still makes the most economic sense, but clients in a building with The Square can now use flex space as a relief valve when external partners are visiting or team members are coming in on a more sporadic schedule.

What are some of the technological considerations you have to make when building Flex Space?
There are many, but the three that I believe are the most important to highlight are that we need VLANs for each individual enterprise user. The rationale is that cyber security is becoming increasingly important in today's world, so each user needs to know that they're safe and secure. Secondly, access control - you always have different people coming in and out of the space, so in order to keep track of who's there, it's important to have a seamless solution installed. Finally, internet roaming across all of your sites - so if you're in one Square location, you can go to another Square location and you don't have to go through the process of reestablishing your laptop's connectivity.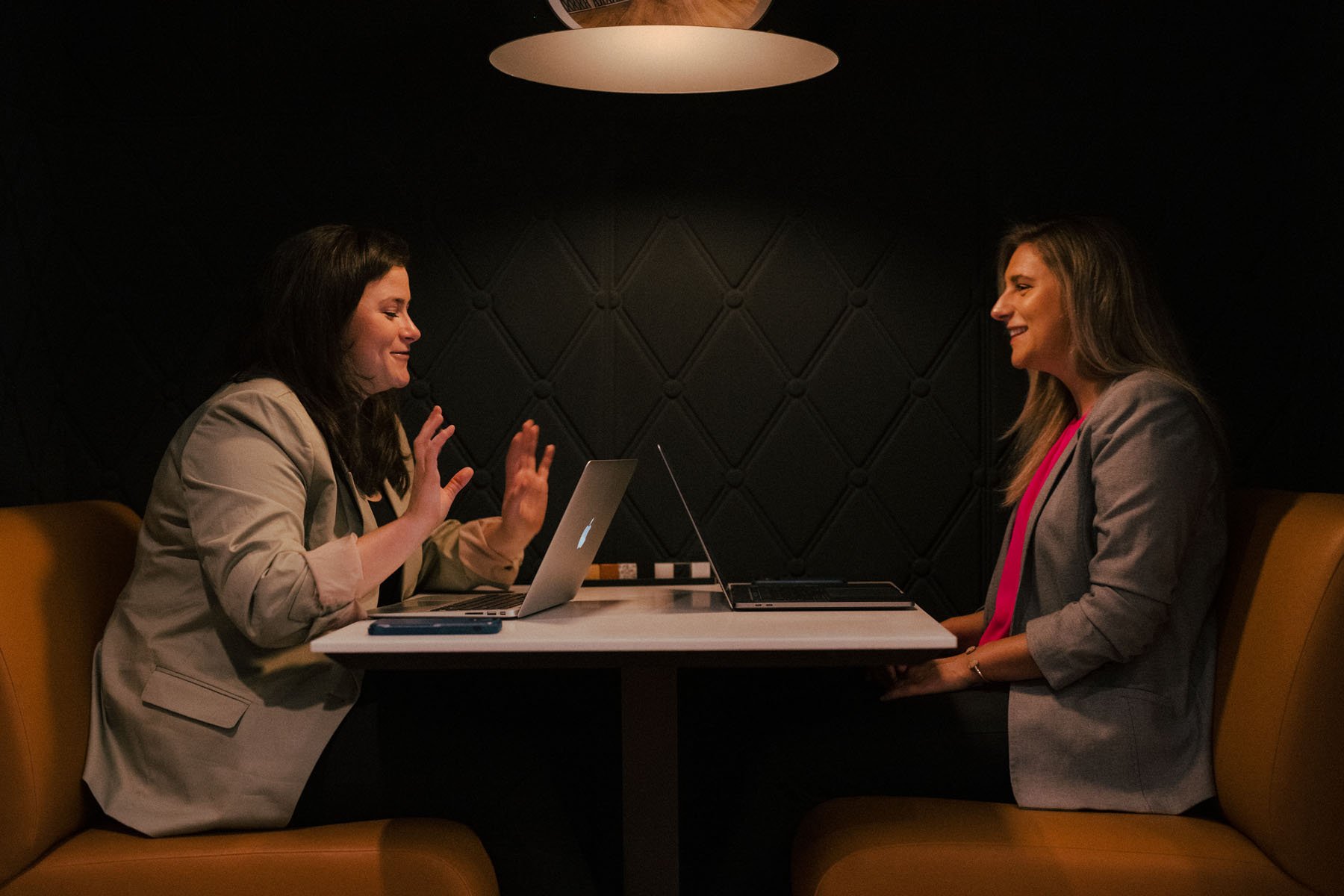 Different types of space within the office are crucial to enable true flexibility
Which markets are you watching right now with a strong demand for Flex Space? What makes the approach of The Square different from other coworking spaces?
Right now we are watching New York and Toronto. In terms of our approach - Hines is lucky in that there are 383 cities in 30 countries where we have people on the ground - so for us, we pick up the phone and ask - what are you seeing in terms of tenant demand? Would a flex product work in this sub-market? It's hugely advantageous versus just looking at a data set.

The Square has gone international in CDMX – why Mexico City? What are the next international destinations you are eyeing?
Not only is Mexico City the largest city in North America, but also it has the highest flex space penetration in terms of office stock, at 7.2%, so they understand the concept, and it felt natural to bring The Square to Mexico City. For other international destinations, we are very keen to open in Toronto.

What are the trends driving the need for coworking space in Houston?
People want shorter commute times, so if you have to drive from Downtown Houston to the Woodlands or Katy, you end up spending a huge amount of time behind the wheel. Luckily, employers realize that to retain talent and keep employees happy, they need to set up satellite offices, so we are seeing a proliferation of new coworking demand in the downtown area, and The Square has been able to meet the needs of these clients.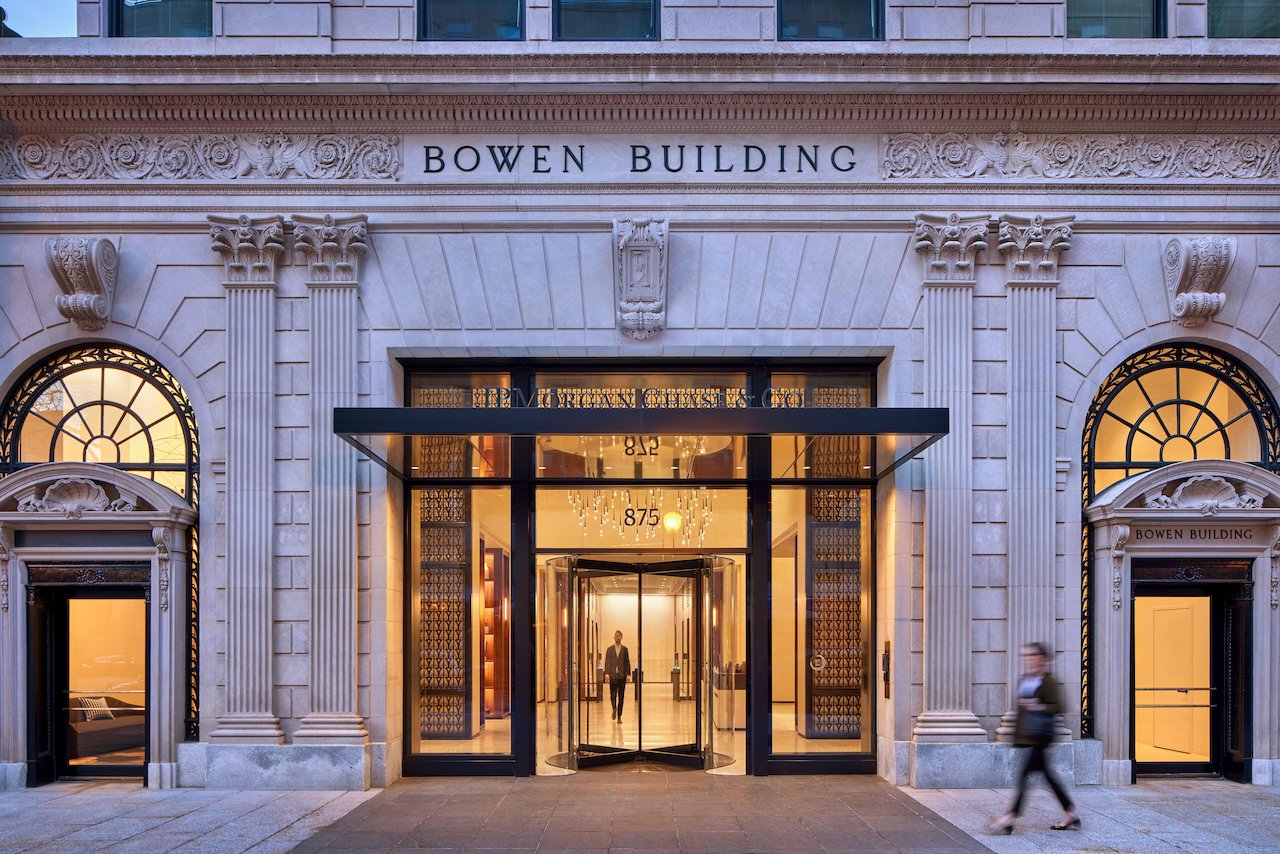 The Square at the Bowen Building, Washington, D.C. will open in November 2023
The next location opening is The Square at Bowen Building in Washington, D.C., what are the reasons behind expanding into this market?
The Bowen Building is a few steps from the White House, so the location is unique and unmatchable. Hines also has an established presence in Washington, D.C., and has helped to shape the city. As we innovate and bring a new concept in the form of flex office space, it only felt right to establish ourselves here.

Will there ever be a time when remote working will take over completely or will there always be a place for offices?
As you've probably read, employee productivity is falling at its fastest rate in four decades. Is it because employees do not work as hard when remote working? No. I believe it because individuals when working from home don't have access to collaboration, connectivity, and community over an extended period. We are social beings and so, naturally, I think most people thrive when coming to an office at least a couple of times per week, and flex working is an excellent iteration of that.