September 25, 2023
Unlocking Productivity: The Benefits of a Fully Furnished Office Space for Rent
In today's business world, flexibility and efficiency are the keys to success. As more professionals and entrepreneurs embrace the idea of remote work and flexible schedules, the demand for furnished office spaces for rent is on the rise. Whether you're a startup looking for a professional workspace or a seasoned business owner seeking cost-effective options, a fully furnished office can be the solution you've been searching for.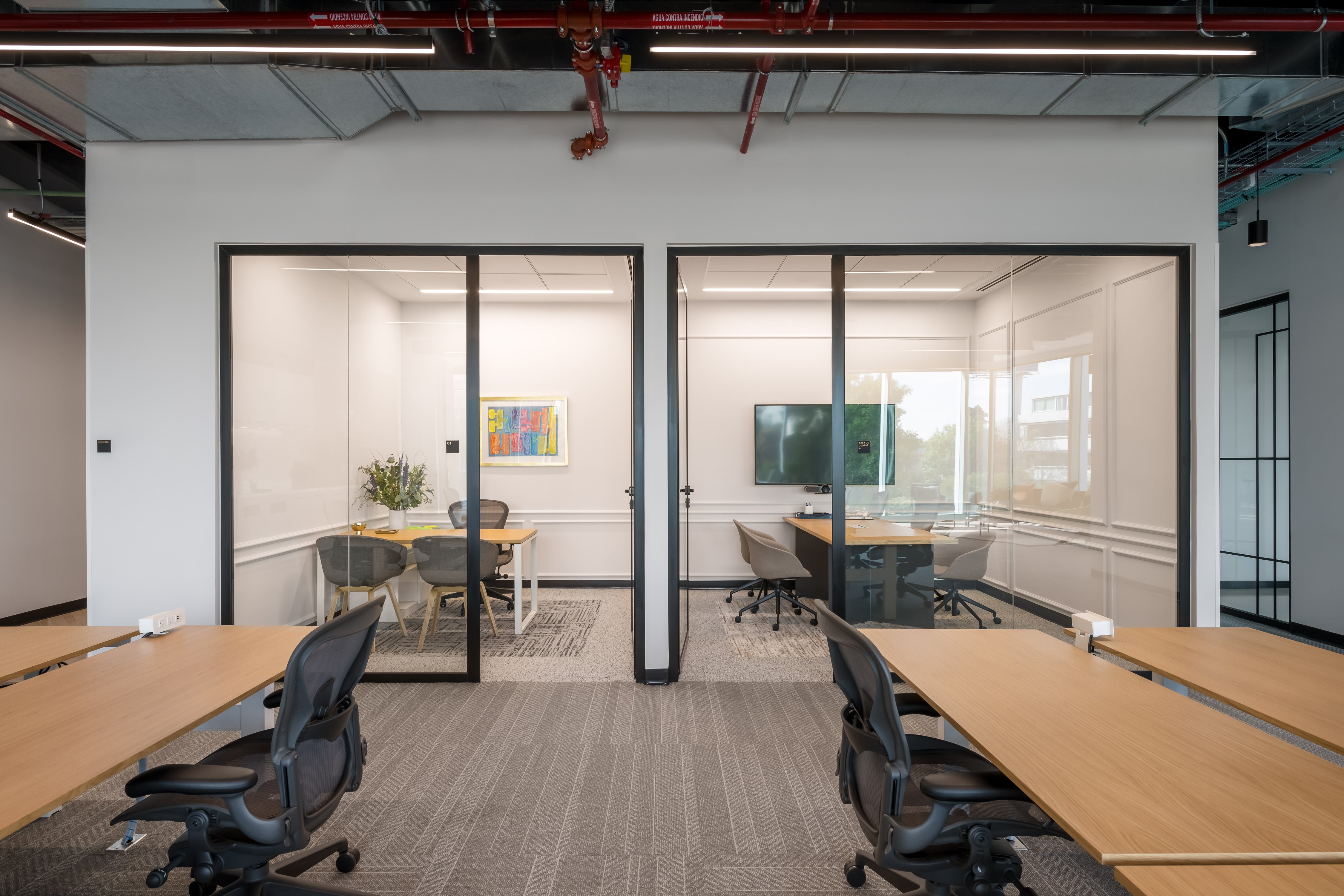 What is a Furnished Office Space?
A furnished office space is a turnkey solution that provides everything you need to set up and run your business without the hassle of purchasing and assembling furniture and equipment. These spaces come equipped with ergonomic furniture, high-speed internet, telephone lines, and essential office amenities. The purpose is to offer you a ready-to-use workspace that allows you to focus on your work from the day you move in.
The Advantages of a Furnished Office:
Cost-Effective: One of the primary benefits of opting for a furnished office is cost-saving. Setting up a traditional office can be expensive and time-consuming. You would need to purchase furniture, set up utilities, and handle maintenance. With a furnished office space, these costs are bundled into a single monthly rental fee, making it a budget-friendly option for businesses of all sizes.
Flexibility: Businesses evolve, and your office needs may change over time. Furnished office spaces offer flexibility in terms of lease duration and scalability. You can rent a small office initially and expand as your team grows without the hassle of moving or investing in additional furnishings.
Professional Image: A fully furnished office provides a professional atmosphere that can help you establish credibility with clients, partners, and investors. It's a polished space that reflects your commitment to quality and professionalism, and can help you make the perfect first impression.
Productivity Boost: A well-designed and fully furnished office can enhance productivity. Ergonomic chairs and desks, ample lighting, and a clutter-free environment promote a comfortable and focused work experience. You can concentrate on your tasks without worrying about office logistics.
Convenience: With a furnished office, you can hit the ground running. There's no need to wait for furniture deliveries, set up utilities, or deal with maintenance issues. You can move in and start working immediately, saving you valuable time and energy.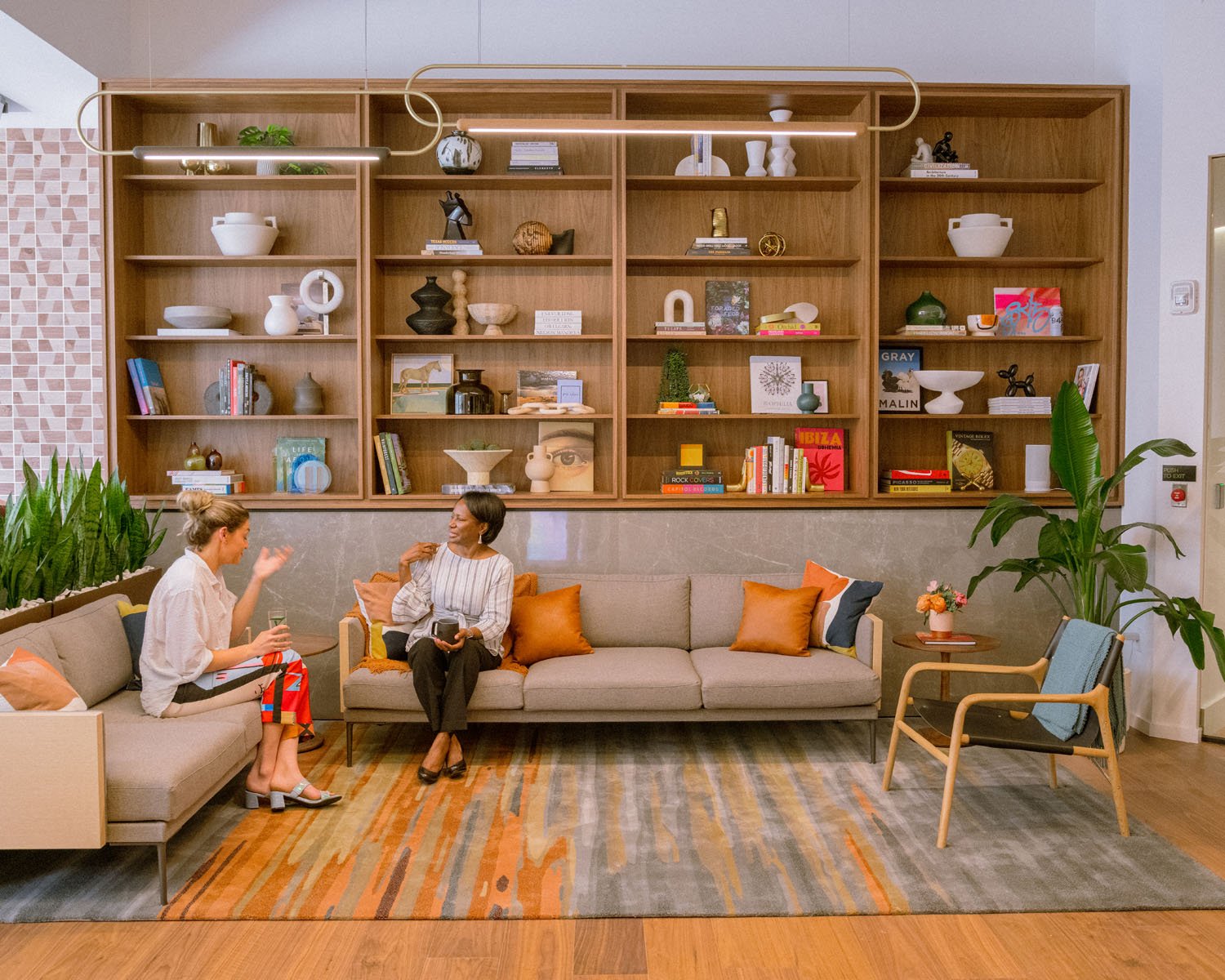 Finding the Right Furnished Office for Rent:
When searching for a furnished office space, here are some factors to keep in mind:
Amenities: Different furnished office spaces offer various amenities to members. Some may include meeting rooms, kitchen facilities, and on-site administrative support. Assess your requirements and select a space that aligns with your business needs. At The Square furnished office spaces in Houston and Washington DC, some of the most popular amenities include on-site gyms, outdoor spaces, and catered meals for breakfast and lunch.

Lease Terms: Review the lease terms carefully. Consider the duration of the lease, any hidden costs, and the flexibility to adapt the space as your needs change. If your business continues to thrive, you should consider what the renewal options are, or in the case that you only need the furnished office for a limited period of time, it is important to know what is included in the termination clause.

Community and Networking: Some furnished office providers offer opportunities to network by hosting networking events, workshops, and collaborative spaces. If networking is important to your business, look for spaces that have an active calendar of events and other activations. The odd happy hour doesn't hurt either!

Technology and Security: Ensure that the space provides reliable internet connectivity as well as robust security measures to protect your data and assets.
Furnished office space is a smart choice for businesses looking to optimize their workspace and operational efficiency. It's a cost-effective, flexible, and convenient solution that can help you create a professional image, enhance productivity, and focus on what matters most — growing your business.
If you're in search of a furnished office space that meets your exact needs, consider The Square. We offer fully furnished office space in Houston, Washington DC and Mexico City, equipped with state-of-the-art amenities and a dedicated on-site support team. Whether you're a solo entrepreneur, a growing start-up, or an established larger business, we have the perfect workspace for you. Contact us today to learn more about our furnished office solutions and how they can benefit your business.